Resources targeting Executive
Functioning Skills
Fast Minds book by Craig Surman, Time Bilkey, and Karen Weintraub – "How to Thrive if you have ADHD (or think you may have ADHD)".
Please find information about the book below, as stated by the authors. "Millions of adults have ADHD or some of its traits, but they are under-recognised, under-treated, and often under-supported. The book empowers people with ADHD, or some of its characteristics, to adapt and thrive. By working through the program in the book, you will develop personalised strategies to take control of your life. Forgetful; Achieving below potential; Stuck in a rut; Time challenged; Motivationally challenged; Impulsive; Novelty seeking; Distractable. If any or all of these symptoms are making it difficult for you—or someone you know—to live life to the fullest, then the clinically proven, cutting-edge program in this book will help you understand your struggles and challenges. Whether you have been diagnosed with ADHD, think you may have it, or just exhibit many of these traits, Fast Minds will help you: Figure out what isn't working in your life, and the keys to fixing it. Build personalised strategies for managing your time, tasks, and relationships. Learn organizational habits that work for you. Stop communicating poorly, making impulsive choices and taking pointless risks. Eliminate negative thinking patterns that waste your mental energy. Create environments that support your challenges. Make the most of both medical and non-medical resources (medication, coaching, Cognitive Behavioral Therapy, mindfulness, support groups, lifestyle change). With inspiring stories of real people who have adapted and thrived using the methods in this book, Fast Minds will help you create the kind of life you want to live" (Surman, Bilkey & Weintraub, 2014).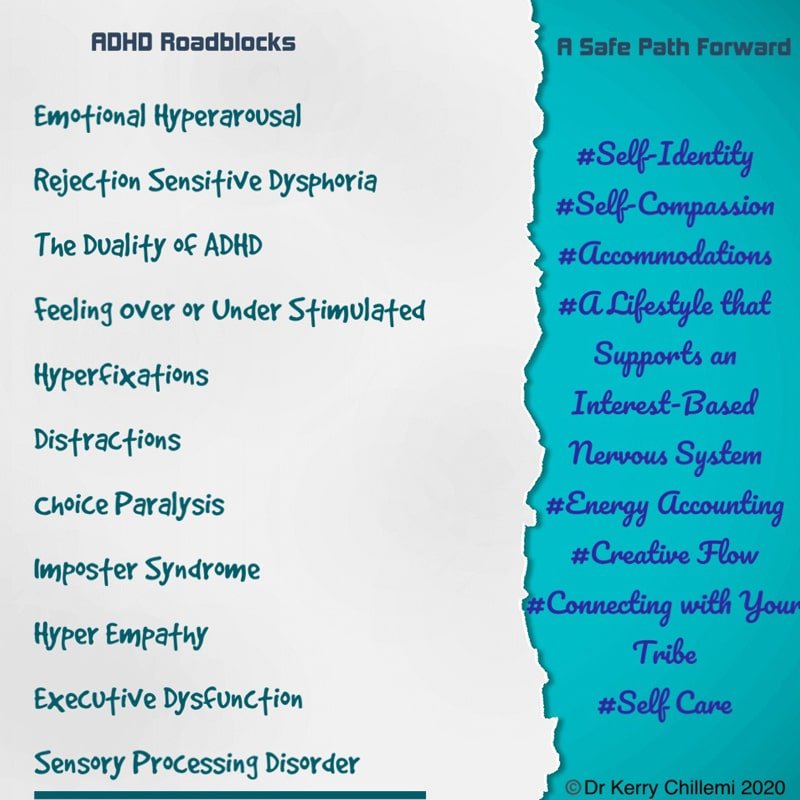 Please find below a link to an ADHD website ADDITUDE – that explains
1. Why ADHD brains Crave stimulation
2. Rejection Sensitive Dysphoria
3. Emotional Hyperarousal
Please note the following self-report tests (please see below) are not a means for making a diagnosis, are not a categorical measure of clinical diagnosis, and should not be used to replace a face to face clinical interview to assess diagnosis of mental health concerns. If you are experiencing significant emotional difficulties, you should contact your GP to obtain a referral to see a qualified professional. An Accurate diagnosis can only be made through clinical evaluation with a mental health professional. The DSM-5 criteria for Attention-Deficit/ Hyperactivity Disorder (ADHD) requires that symptoms cause clinically significant impairment in social, occupational or other important areas of functioning.
PROCRASTINATION – The significant amount of emotional energy and cognitive capacity used to get started on a task and the impact of inaction
PROCRASTIVITY – (Avoidance via keeping busy)
The FEMALE PRESENTATION of ADHD –
Body-Focused Repetitive Behaviours
The
International Association for Premenstrual Disorders https://iapmd.org/
is a lifeline of support, information, and resources for Premenstrual Dysphoric Disorder (PMDD) and Premenstrual Exacerbation (PME)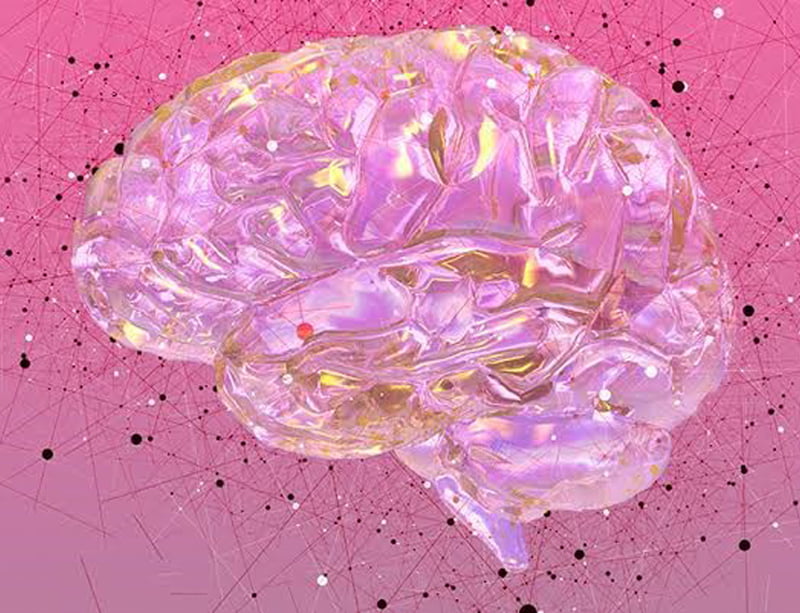 Lived Experiences of ADHD (Please note the material on this web site does not provide medical advice, diagnosis or treatment)
RESOURCES from the ADHD Community
Evidence-based research, education & training for continued professional development
The Trello App – contains boards, lists, and cards that may enable you to organise and prioritise your projects in a flexible way.
A bullet journal or BUJO
for short, is an organizational system that helps you keep track of everything in your busy life. It's a life hack, a physical place to store everything you need to do, remember, or give attention to. Bullet Journal® (or BuJo® for short) was created by
Ryder Carroll
, a digital product designer. Diagnosed with learning disabilities early in life, he was forced to figure out alternate ways to be focused and productive. Through years of trial and error, he developed a methodology that went far beyond simple organization. Now he focuses on helping others learn what the Bullet Journal method is truly about:
the art of intentional living. https://bulletjournal.com/pages/about
https://sunsama.com/
Organize everything you need to do today in one place. Tasks, meetings, emails, etc.
MORE INFORMATION – Coming Soon
Use of this site is subject to our
Website Terms of Use
. The material on this web site does not provide medical advice, diagnosis or treatment.